Our panel of Angel and VC investors will answer your questions about raising investment in this interactive session.
In order to become an investable entrepreneur, you must understand your target audience. In this case, I'm not talking about the audience you're selling your product or service to – but rather, who you are selling your shares to.
It's often the case that very little time is spent by founders understanding the way investors think. This is a massive mistake. In order to become an investable entrepreneur, you must understand the mind of an investor.
In this event, we'll be joined by four active investors. We've gathered together VCs, Angels and Family Offices to that you can get a wide perspective on their decision making.
The panel will be answering your questions, so be sure to submit a question in the registration – the best and most frequent will be selected for discussion.
By the end of this event you'll understand how investors think and what you need to do to get that all-important "Yes, I'll invest".
About The Panel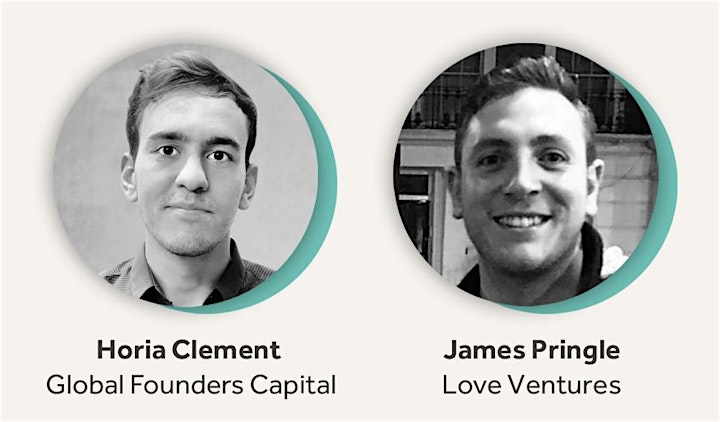 Horia Clement – Investor, Global Founders Capital
Horia is an investor at Global Founders Capital, a $1BN+ globally oriented, seed to growth venture fund which has built/backed over 10 billion dollar companies such as eBay, Linkedin, Facebook, DeliveryHero, Canva and many other successful Internet ventures. Prior to joining GFC, he worked in strategy consulting and graduated from the University of Pennsylvania. He's passionate about SaaS, gaming and the future of work.
James Pringle – VC Partner, Love Ventures
VC Partner at Love Ventures, an FCA approved EIS fund in London focussing on Fintech, Proptech and Consumer tech. James also runs one of the UK's largest angel networks, Pringle Capital.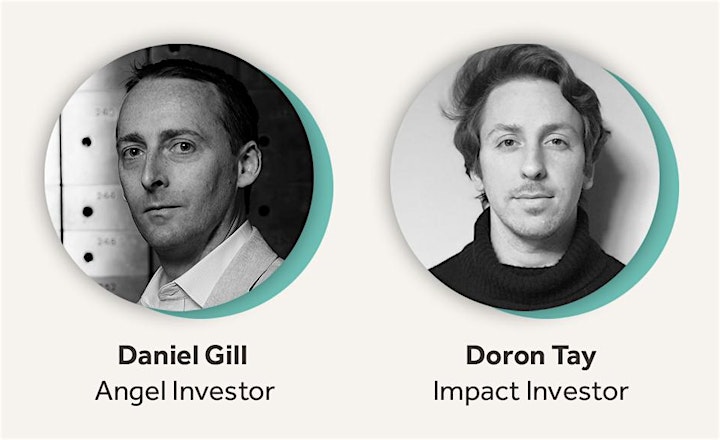 Daniel Gill​ – Angel Investor
Highly regarded business advisor and angel investor in the Telecoms industry. Daniel is founder of his own telecoms startup, having developed SMS technology that will revolutionize SMS delivery with a system that is uniquely auditable and traceable. Previously Dan spent a decade with Skype / Microsoft in senior roles managing new products and initiatives such as Skype for Business, Network Infrastructure and Skype Manager.
Doron Tay – Partner at AdTay Ventures and Impact Investor
AdTay Ventures is a UK based investor in leading scale-up businesses across the UK, Europe, Israel and the US. We have invested in some of Europe's great success stories over the past decade. Doron has a particular interest in Real Estate/ Proptech, Artificial Intelligence/ Data, Fintech, Logistics, Recycling, Commodities and E-commerce.
About Your Hosts: Robot Mascot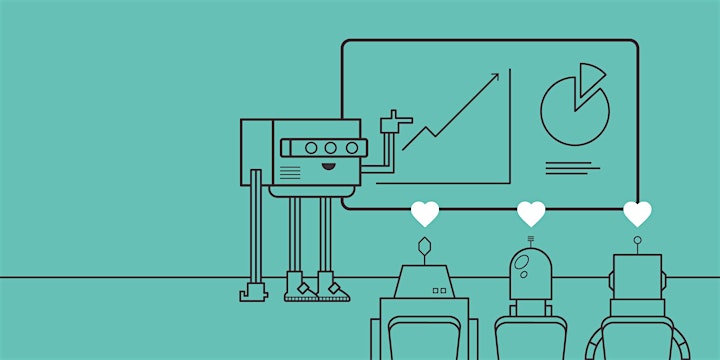 Robot Mascot is the UK's leading pitch agency. They create investment materials that convince investors including business plans, financial forecasts and pitch decks. Their clients are 30x more likely to raise investment, which is why they are the trusted pitch partner to Crowdcube, Seedrs, SeedLegals and Swoop Funding.
Ticket for good: Together we can make a positive impact
We're passionate about solving meaningful problems and supporting entrepreneurs to fulfil their dreams. That's why we donate a proportion of our revenue to fund entrepreneurs from less privileged backgrounds. This way they can create a business that draws them and their family out of poverty.
When you book your ticket, you will have the option to purchase a Ticket for Good. This will support women in Kenya with the business skills and finance they need to start up and run a profitable small business – improving their lives and the lives of those in their local community by improving the standard of living and providing employment opportunities. Not only this, but you'll fund drinking water for a child in Africa for a whole year, and provide 60 days of education.
We would love it if you can join us on this mission to support 100 entrepreneurs to set up and scale a small business, it would mean their families and their community would no longer have to go hungry, or miss school.